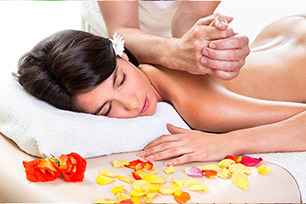 Balinese Massage, a page from ancient chapter
Massages are ancient and refined way of pampering one's body. Balinese Massage is one such form of traditional Indonesian massage that has come into existence with a blast in a recent while. Originally from the excruciating island of Bali, this massage technique actually involves a combination of massages like acupressure with standard massage techniques such as sliding, long exploration, short exploration, and kneading.
This massage has a special way getting deep into the muscle and relaxing all the nodes and relaxing your body from within. Now a day a number of spas are bringing this technique up. With its potential it has become a favourite among the customer world. It brings relaxation and reflexology in one complete session. From the nervous system to regaining the strength of a long injured muscle knot, every pore in your body would sing with pleasure after one session of Balinese massage. There are other techniques but Balinese is one such technique that must be tried out once for sure. With the growing interest in this massage technique one can take advantage at spa now.